For many homeowners, the bathroom is one of the most frequently used rooms in the home. People head to the bathroom to fix their hair, apply makeup, brush their teeth, bathe, and wind down after a long day. When you spend so much time in a specific room, you should take the time to customize it according to your needs and preferences.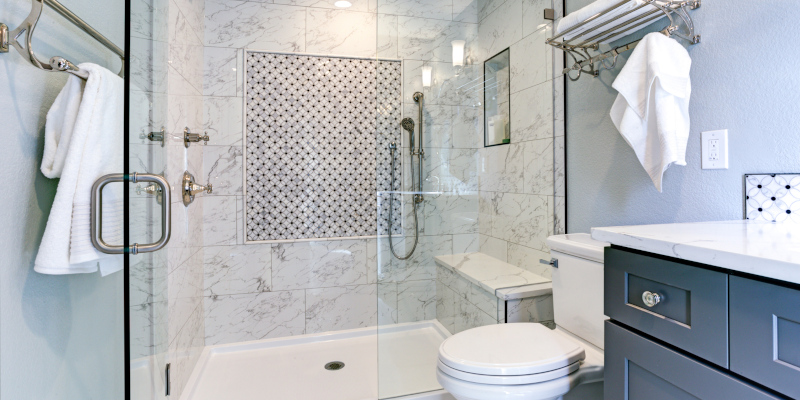 Here at Design Flooring, LLC, we're passionate about creating beautiful custom spaces in our clients' homes. We have assisted with countless bathroom renovation projects, and one of our areas of expertise is building custom showers. If you've ever wondered if custom showers are really worth the investment, here are a few key benefits to consider:
Personalization: Building a custom shower means that you get to tailor every aspect to match your style preferences. You'll get to select your favorite materials, colors, and fixtures, as well as design a layout that best suits your space.
Functionality: Custom showers can be designed to meet specific needs you or your family members may have. For instance, you might want to add accessibility features, create a built-in bench, or install multiple shower heads.
Increased Value: If you choose to invest in a custom shower with high-quality fixtures and materials, your home will be more valuable if you ever choose to list it on the market.
Daily Enjoyment: Having a luxurious place that's designed around your personal needs and style preferences can turn your everyday shower into a thoroughly enjoyable experience that you'll be able to look forward to for years to come.
If you're curious about creating your own custom shower, give our team a call to learn more or get started!