Find the perfect fit for your bathroom needs with a custom shower.
We have been providing quality flooring for years, including bathroom flooring to give you the upgrade you need. During those years, we have found that bathroom flooring and other pieces of the bathroom do not work with a one-size-fits-all approach. You can enjoy your bathroom much more when it has been customized to fit your needs and preferences. One of these customizations includes a custom shower complete with custom shower doors. If you are in Moncks Corner, South Carolina, we at Design Flooring, LLC can help you find just the right fit for your bathroom.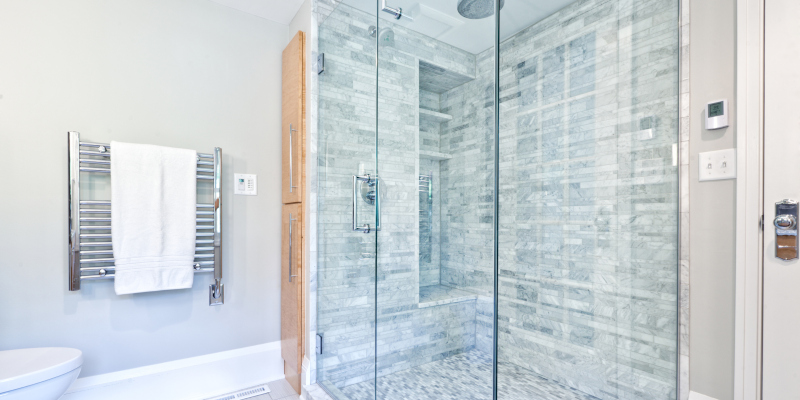 One of the benefits of getting a new custom shower with custom shower doors is optimizing the space in your bathroom with exact dimensions that will fit your space perfectly while still offering enough room in the shower for maximum comfort. You'll also get to choose the exact doors that best work with your space, rather than simply hoping some box store solution will work. One of our favorite customizations for your custom shower is (of course) the flooring. We offer ceramic, glass, or stone tile to create a stunning and functional look and feel for your shower.
A custom shower with custom shower doors may be just the upgrade you need to an outdated bathroom. We would love to help you find the options that best fit your vision, preferences, and needs. We can offer the best possible materials and products at the best possible pricing and will install it in the most professional manner.
Transform your outdated shower into one you love with custom shower doors. Give us a call to start your transformation today.