Choose flooring for your home that is both stylish and durable.
Whether you're remodeling your home and replacing the flooring or adding new flooring to a new home, it's important to find a type of flooring that fits your lifestyle and needs while still offering a great look for your home. There are many options available, but not all options are created equally in terms of style, durability, and quality. Among our many options at Design Flooring, LLC is vinyl flooring. It could make a great addition to your Moncks Corner, South Carolina home.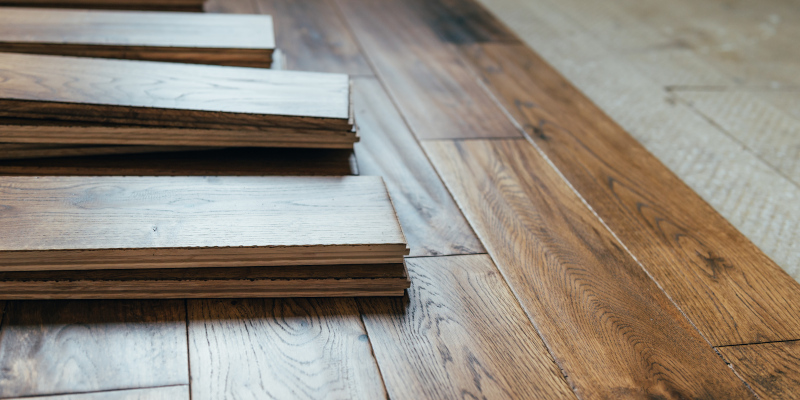 Vinyl flooring is a great option if you need something that offers both style and durability. We often recommend it to homeowners with younger families because it tends to be more forgiving with spills and stains than some other flooring options. It's easy to clean and can withstand a lot of wear and tear. It also offers a variety of style options. While it isn't the same material as hardwood flooring, you can still choose a style of vinyl that looks just like hardwood flooring or even tile or stone flooring without having to pay the price of any of those materials.
We have so many vinyl flooring options to choose from in our showroom. We would love to have you visit, so we can help you find the best option to fit the style of your home and your preferences. We can even give you pointers on what types of vinyl flooring might work best for your lifestyle, as well as advice on how to keep it in top condition. Once you have selected your flooring, we can deliver it right to your door and install it for you. We have extensive experience with all types of flooring, so you can trust that we will do the job well with the best possible quality.
Choose flooring for your home that is both stylish and durable when you choose vinyl flooring. Give us a call today or come take a look at the options available in our showroom.
---
At Design Flooring, LLC, we offer vinyl flooring for customers in Moncks Corner and James Island, South Carolina, as well as throughout Dorchester County, Berkeley County, and Charleston County.
Similar Services We Offer: